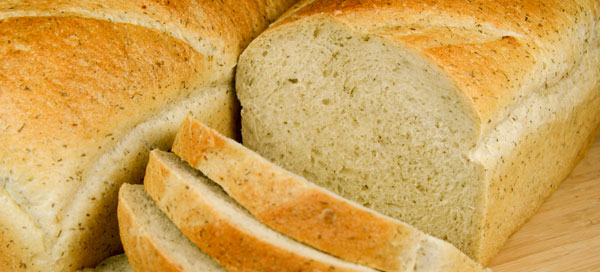 Mediterranean Herb

Mediterranean Herb is a flavorful treat with onion and dill. The variety of herbs creates a nice well-rounded flavor. Try it as a roll.
Serving Suggestion
Goes great on the side of pasta dishes.
Also Perfect for
Sandwiches
Passing with dinner
Serving at a festive occasion
Nutrition Information for Mediterranean Herb
Ingredients: unbleached-unbromated wheat flour, water, dill dip seasoning, salt, yeast
Serving size: 1/2" slice
90 calories
0 g total fat
230 mg sodium
19 g carbs
0 g fiber
0 g sugar
3 g protein
Serving size: 1 roll
230 calories
1 g total fat
600 mg sodium
49 g carbs
0 g fiber
1 g sugar
9 g protein

Mediterranean Herb is available Tuesdays in St. Paul.