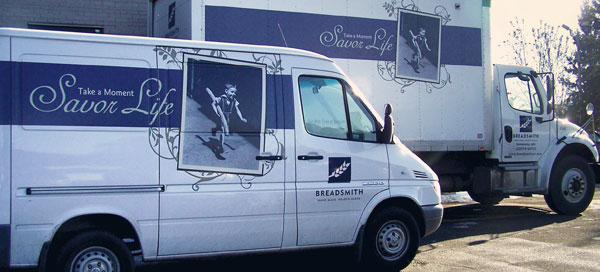 Commercial

Breadsmith works with chefs all over the Twin Cities. We provide delicious breads fit to your specifications.
Let us help you get the perfect complement to the flavors of your meal—and even to fit the plate design. We often make breads beyond what we sell at our retail locations.
Get fresh and local bread for your eatery. We can accommodate large orders and we deliver. Place your order by noon via email or phone on the day prior to when you need the bread.
Questions? Want to get started?
Call 952-475-0099 and ask for Dave or email david@breadsmithmn.com.